Patricia "Trisha" Wills, Broker/Owner
970.402.4807
trisha@mountainparadiserealestate.com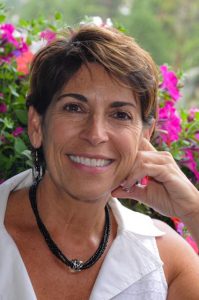 You might already know, that Estes Park is famous for being the gateway to Rocky Mountain National Park. You should also know, that I have been a part of the Estes community for over 25 years.
I began my career in Real Estate in 1997. Having worked for nine years in an Estes Park law office, my knowledge of the community has allowed me experience in various aspects of the real estate profession. I pride myself on my ability to listen to my clients, so I may best assist you with your goals. I will make sure I understand the experience you are looking for, and then use my knowledge and expertise to help you accomplish your goal, whether it buying or selling your home. You will receive a customized experience, and you will have the comfort of knowing I will be there to help you if something unexpected happens.
Mike Richardson, Broker Associate, GRI, CNE, ABR, NAR Green Designation
970.215.2722
mike@mountainparadiserealestate.com
https://www.estesparkforsale.com/
Hi! Thanks for dropping by my site. Your first questions would probably be who am I, and why am I selling real estate in Estes Park, Colorado? Let me see if I can answer your questions, while still keeping your interest.
I moved from North Salem N.Y. to Estes Park in the fall of 1980, which makes me about as close to a native as you will find in Estes Park. When I first arrived I was in the firewood business, then I spent most of my early years in town working in the restaurant/bar industry.
After almost 15 years of keeping locals and tourists alike from getting too thirsty, I decided to start up a new business. Thus, Mike's Tree Service came into existence. I ran the Tree Service for just shy of ten years, working mostly in the Estes Valley, but also traveling as far as Denver and Grand Lake to serve the needs of customers. Needless to say, I am not only very familiar with Estes Park and surrounding areas, but also the Front Range as a whole.
By 2006, I was ready for one final career change – to being a real estate broker. With much encouragement from family and friends, I attended Jones Real Estate College in Denver where I graduated summa cum laude (okay, just kidding) and earned a Real Estate Brokers License from the State of Colorado. I began my career at First Colorado Realty, and have recently partnered with the amazing team at Mountain Paradise Real Estate.
Since beginning my career in Estes Park real estate, I have been honored as the Estes Park Board of Realtor's Rookie of the Year in 2007 and Realtor of the Year in 2010 and again in 2016. I have received the Quality Service Certified Platinum award, in recognition of 100% customer satisfaction in 2007, 2008, and 2011. I was also awarded the GMAC Premier Service Diamond Award for outstanding customer service. In 2011, I earned my Graduate Realtor Institute (GRI) designation, spending over 90 hours learning how to better meet your real estate needs.
I enjoy almost all sports and love to coach basketball, baseball, and soccer. I have also served on the Estes Park Volunteer Fire Department, the Fire Department Board in Glen Haven, the Estes Valley Recreation and Park District Board, and the Rodeo Committee of Estes Park.
Please take a good look at my testimonials, and feel free to give me a call at (970) 215-2722 with any concerns or questions. I would be glad to help you become part of this vibrant, beautiful community, or perhaps help sell a home you already possess. I assure you, you won't be disappointed.
Thank you for your time.
Mindy Stone, Broker Associate, CMAS
970.449.2645
mindy@mountainparadiserealestate.com
Hello there!
I grew up in East Peoria, Illinois and moved to Estes Park, CO in 1993 straight out of college to pursue an internship in hotel & restaurant management at The Holiday Inn & Estes Park Conference Center. After a few years at The Holiday Inn, I added a new experience to my resume and became an Innkeeper at RiverSong Bed & Breakfast. In 2003, I joined Ponderosa Realty & Management where my main focus was long and short term rentals and where I discovered the wonderful wide world of real estate. I have learned all aspects of real estate from various points of view in my role as a personal assistant for several Realtors and after 15 years of working the ins and outs of real estate, I decided to get my real estate license to be able to help others with their real estate needs. I am thrilled to be part of the team at Mountain Paradise Real Estate, Inc! (we are small but mighty!)
I absolutely love living in Estes Park. It is a wonderful community with so much to offer. I try to get out and enjoy the fresh mountain air every chance I get, whether it be hiking or snowshoeing in Rocky Mountain National Park or a stroll around downtown or Lake Estes with my little buddy, Reggie. I have enjoyed calling Estes Park my home since 1993 and I look forward to helping others do the same.
So whether you are selling your home and moving on or looking to make Estes Park your new home, I would like nothing more than to be the one to assist you in your next chapter in this circle we call life.
Wishing you all the best…